Jean-Jacques Perrey and Dana Countryman's


ON TOUR!
August 31st, 2006 - The Knitting Factory, Hollywood, CA
Perrey and Countryman performed their final concert of the "mini-tour" on this night.
This concert was truly the BEST of them all, with a full house, an enthusiastic audience,
and long lines, after the show, with people wanting to meet JJ, and have him sign
the new CD. The staff there was great, and it was the perfect end to the tour.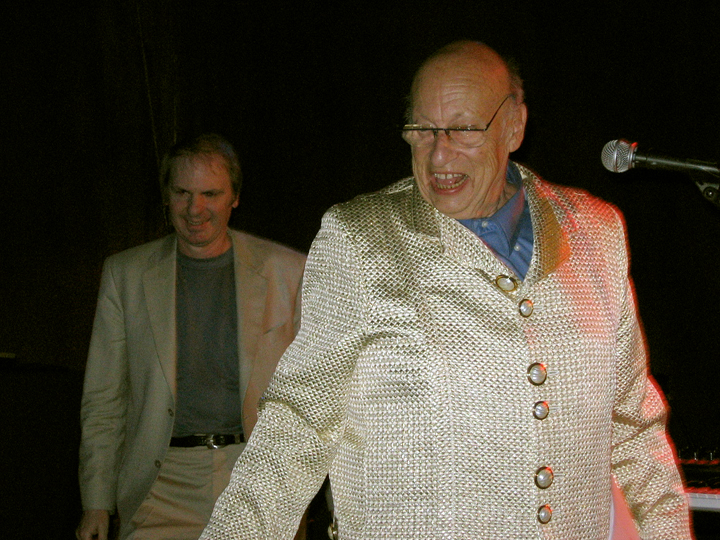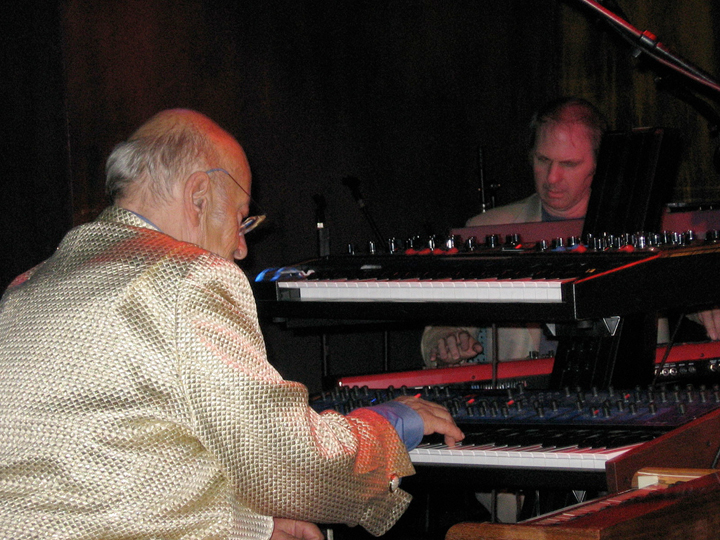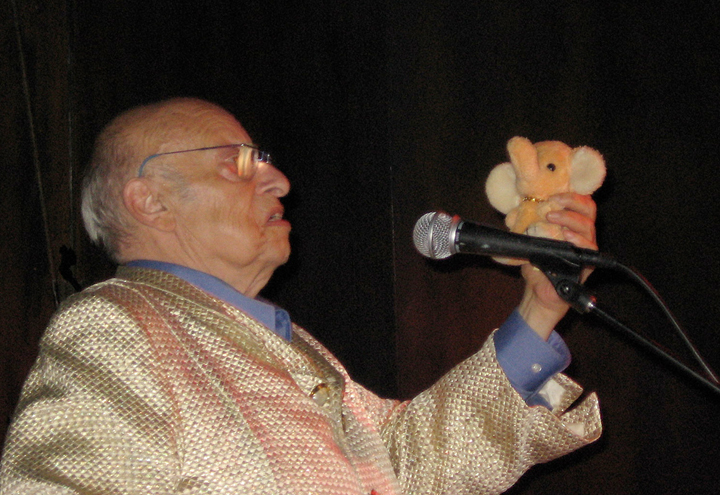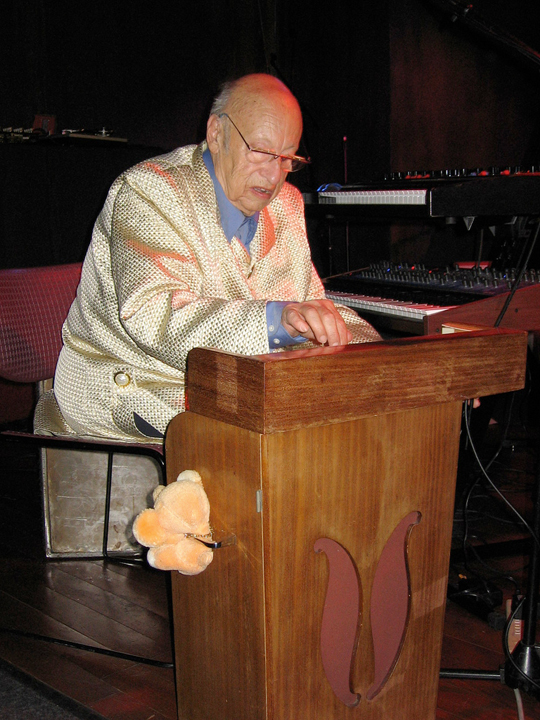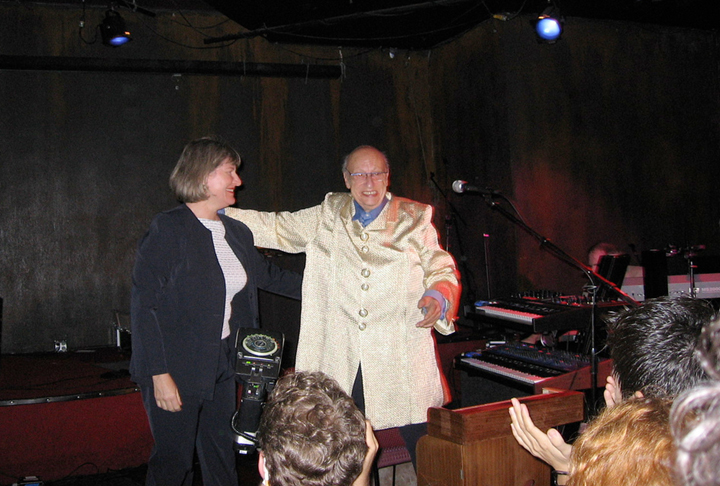 Jean-Jacques brings his daughter Patricia onstage to dedicate a song to her.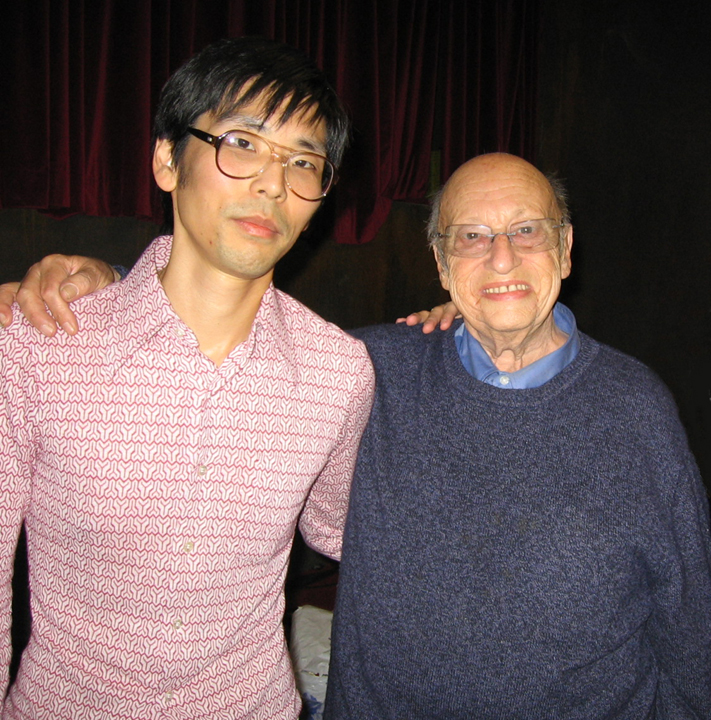 JJ with Sukho Lee of opening act band SEKSU ROBA.
(All photos on this page © 2006 by Sukho Lee.)

On to Part Two of the Knitting Factory show photos....