CONVERTING THE BEHRINGER DD-400 DIGITAL DELAY GUITAR PEDAL
TO A SYNTHESIZERS.COM PANEL MODULE
by Dana Countryman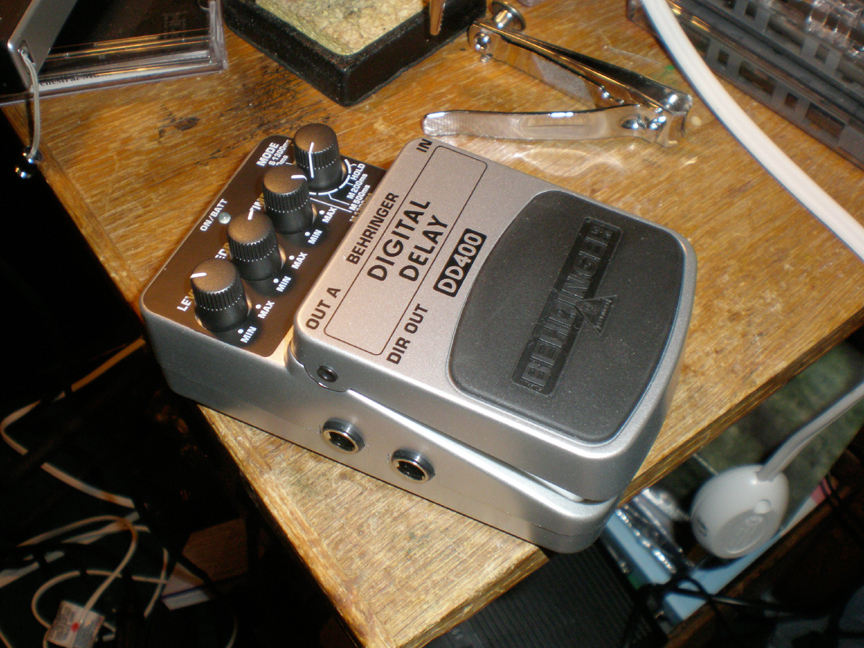 Here's where it all begins: the guitar pedal, in its normal state.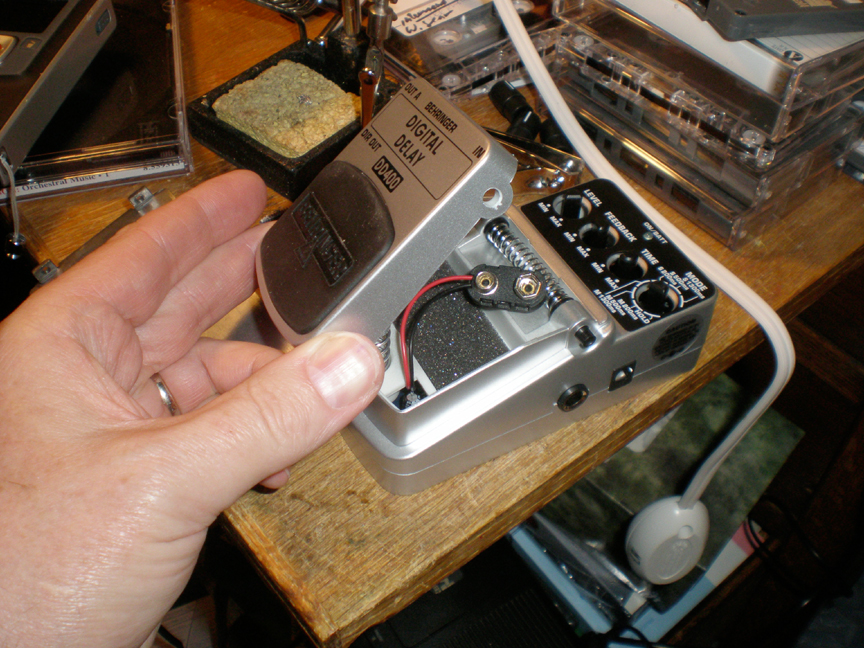 First, take the battery lid off. To do this, you must press the hinges with a pen, or something pointed.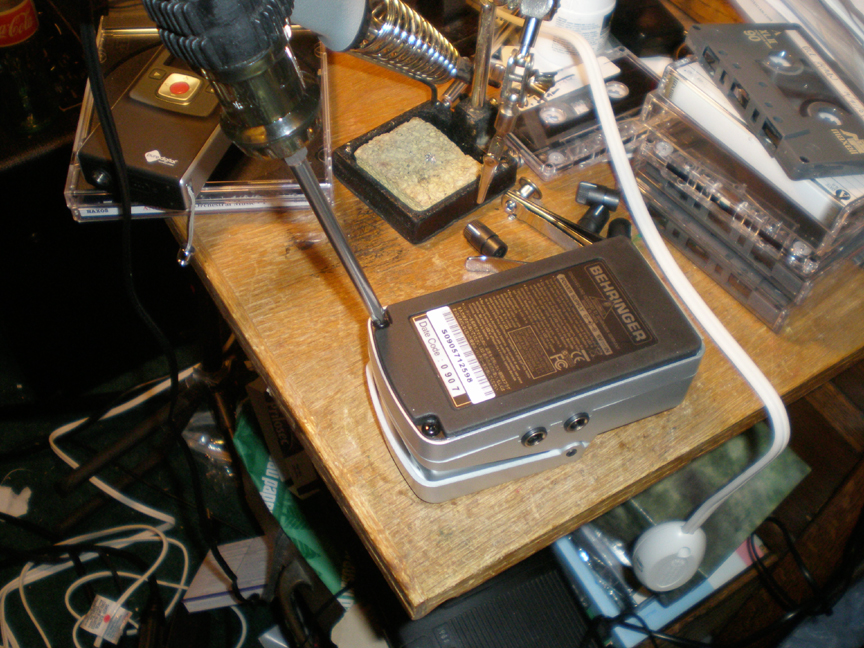 Remove bottom screws.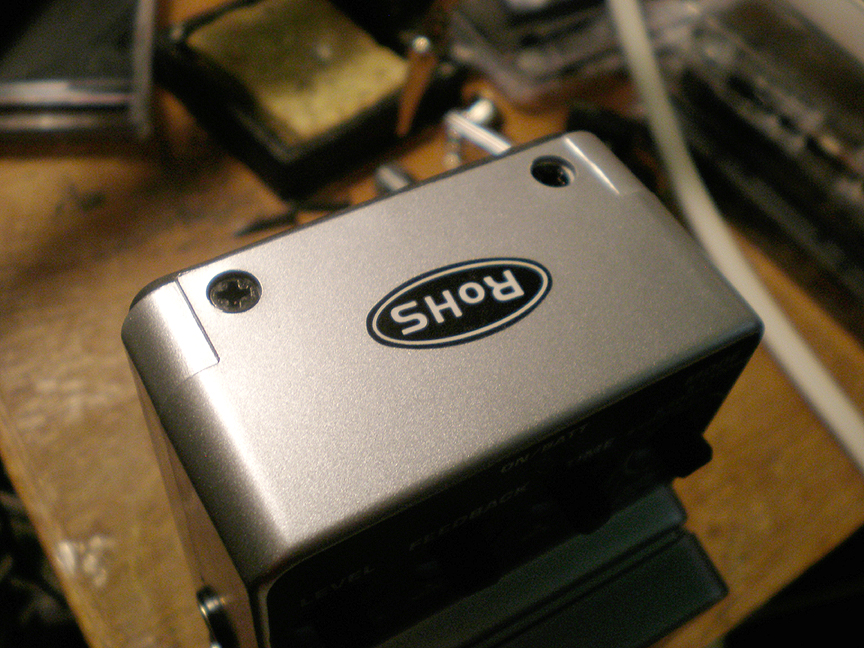 Remove the end screws, too.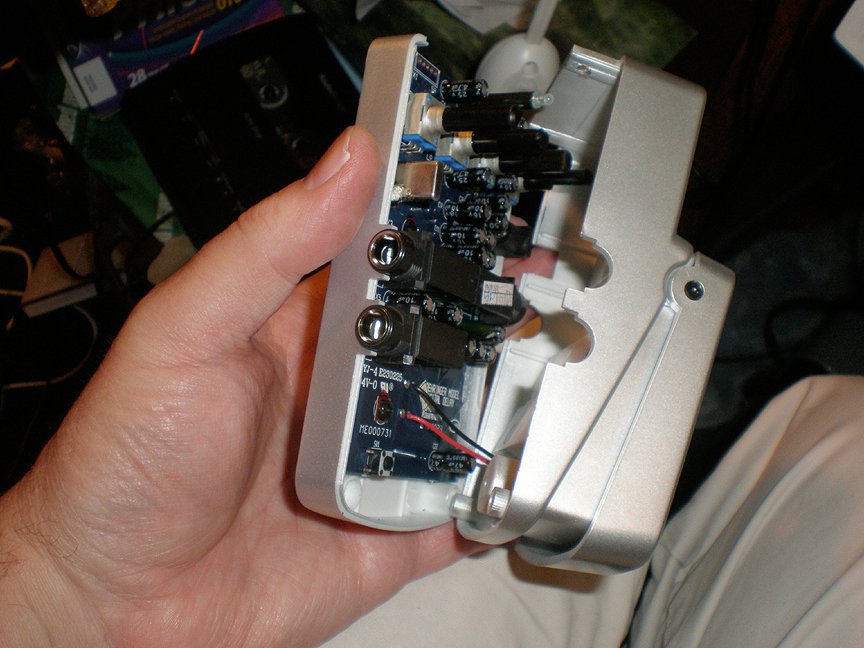 The unit, with case ready to remove.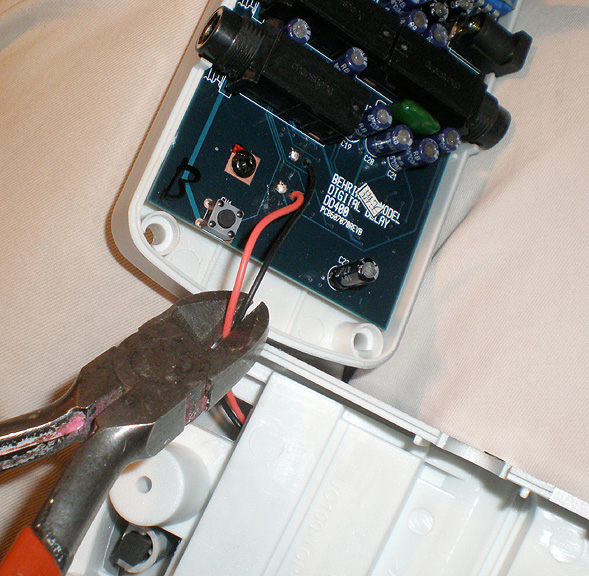 Since you are going to use the Behringer power transformer (wall wart), you can clip these wires to the 9v battery compartment.
Remove the 9v battery clip, and save for another project (!)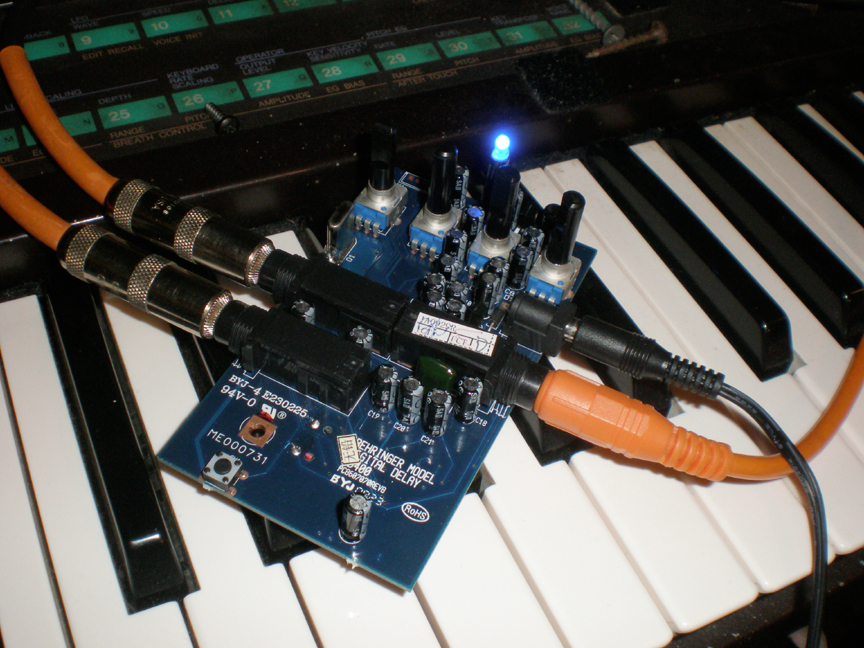 Test the unit, with its case totally removed, and make sure it works. One of the audio jacks has a power switch built-in,
so the unit won't work unless all the audio plugs are in. I decided to leave the original jacks, and the power connector unmodified,
and not mess with them. I also opted not to deal with converting the standard Dotcom power of 15 volts, to this modules need of just 9 volts.
Using the Behringer wall wart makes this project easier to convert over.

So, the finished module will have the exact audio and power connections made, as shown above.
ON TO NEXT PAGE