ROBERT DRASNIN NEWS
NEWS FLASH!
Robert Drasnin Voodoo! III Limited Edition CD available now!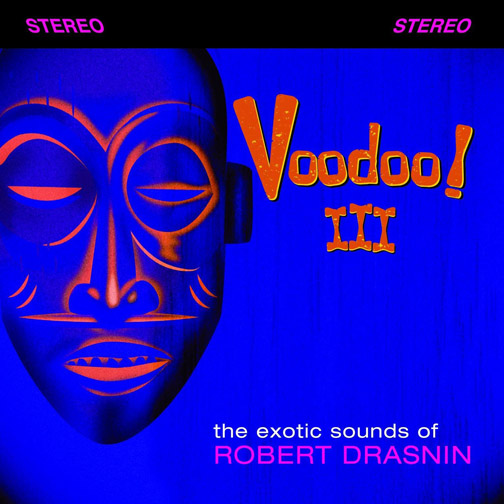 Towards the end of Robert Drasnin's life he set out to work on the third and final volume of Voodoo, which he left unfinished. Drasnin had requested Skip Heller to complete this work and turn it into a releasable album. Eleven songs, plus one bonus song have been completed by Heller. The album features cover art by Claudette Barjoud, and it was designed by Thomas Kimball.
The album encompasses all the elements that made Voodoo I and Voodoo II legendary entries in the world of exotica music. There are very few copies of this special CD left.

Order your copy by clicking on the album art above.
***

Bob's score to 1970's "The Kremlin Letter" is being released by Intrada Records.
The CD can be ordered by clicking on the image below...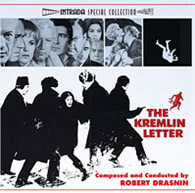 A DVD of the film is due to be released soon, too.
***
November 4th, 2008:


sds
Robert Drasnin was selected to be in the West Virginia Music Hall of Fame.
Bob was born there, and spent the first 10 years of his life there.
Click on the masthead above to read the article.
***
August 13, 2008:
Robert Drasnin and artist Heather Watts sign special limited "Voodoo" 7" picture discs at La Luz de Jesus art gallery in Los Angeles.
More here.
May 22, 2007:
"Voodoo II" is released!
Click on an image to purchase the CDs: