Jean-Jacques Perrey and Dana Countryman's


ON TOUR!
August 31st, 2006 - The Knitting Factory, Hollywood, CA
Part Two...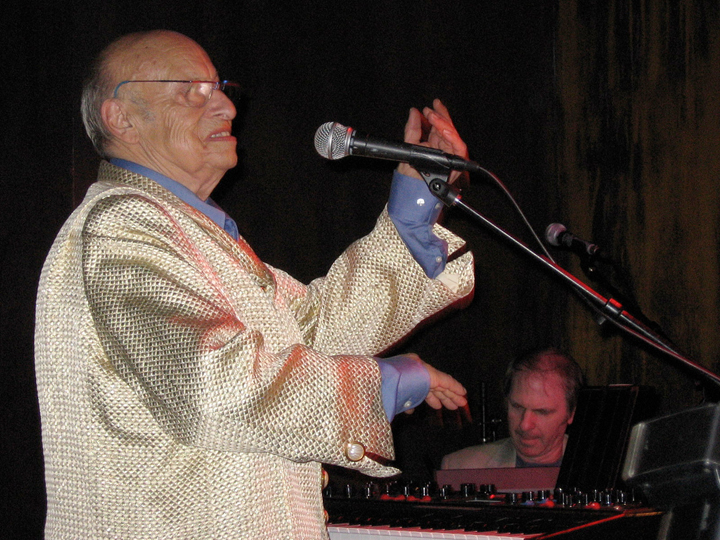 JJ plays "air guitar" during "Furioso Disco". (Photo: © 2006 by Sukho Lee.)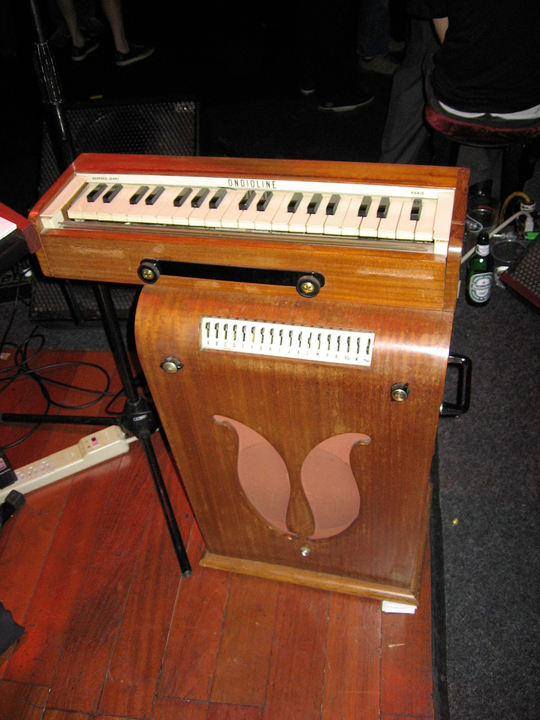 Jean-Jacques' famous Ondioline, as featured on Vanguard Records'
"THE IN SOUND FROM WAY OUT" (Photo: © 2006 by Sukho Lee.)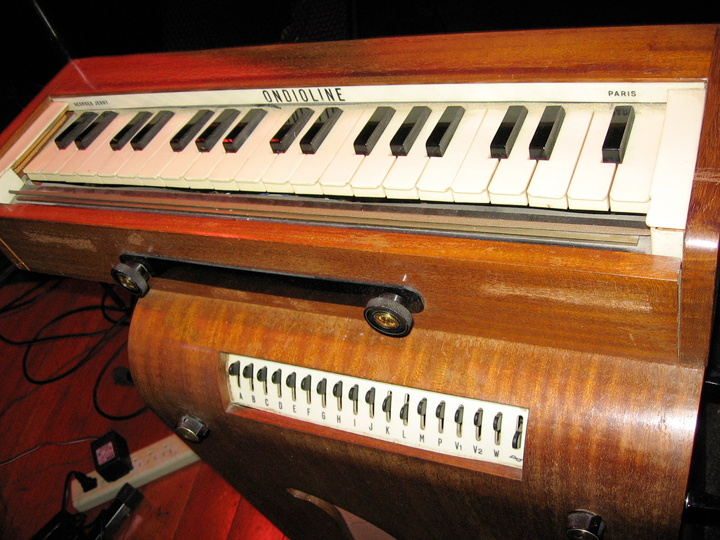 A closer look a the controls for the Ondioline. (Photo: © 2006 by Sukho Lee.)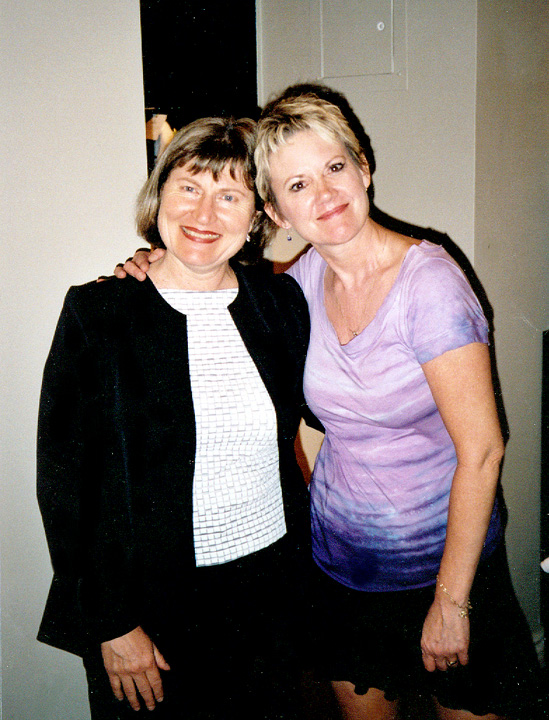 The two Patricia's - the women behind the men, that made this tour happen:
L to R: Patricia Leroy (JJ's daughter), and Tricia Countryman, (Dana's wife.)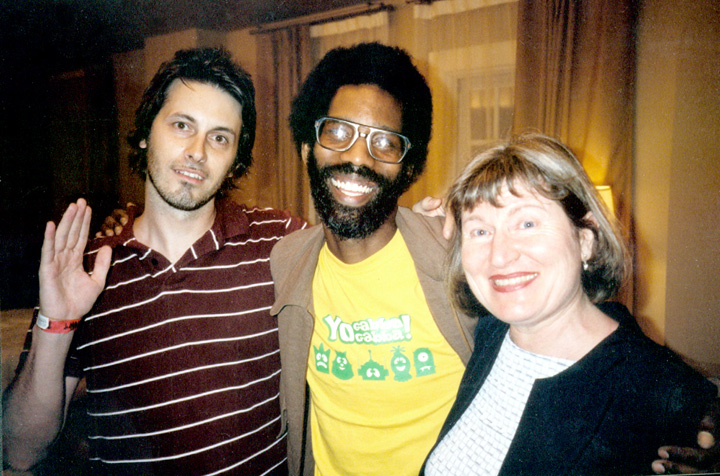 Filmmaker Philip Anagnos (Bruce Haack documentary)
and "Yo Gabba Gabba!" host Lance Rock, with Patricia.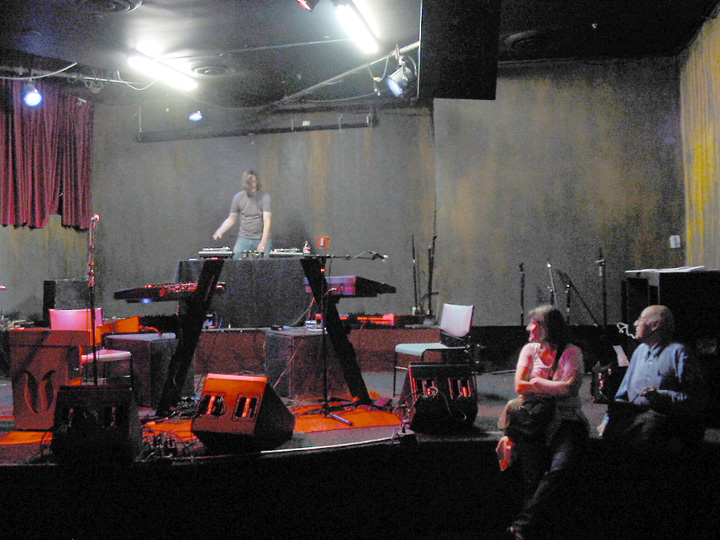 Otis Fodder of the Bran Flakes sets up his turntables, as Patricia and JJ look on.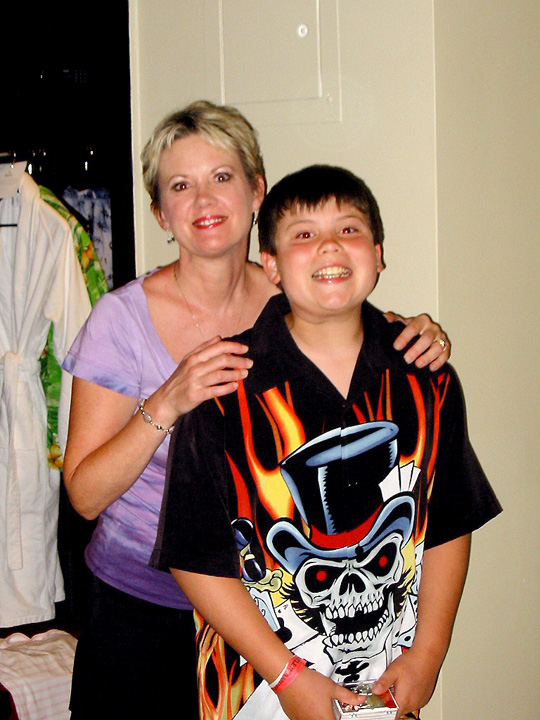 Tricia and Matthew Countryman.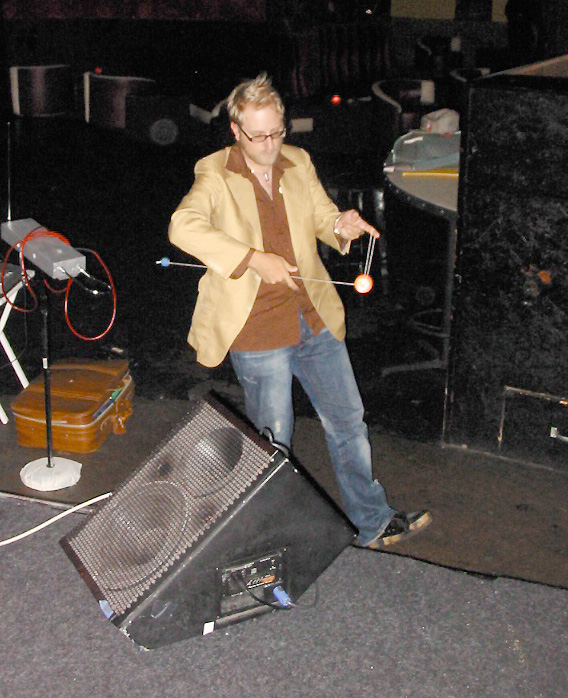 Doctor Popular does his yo-yo tricks before the show.
Continue to the final HEMM concert page!