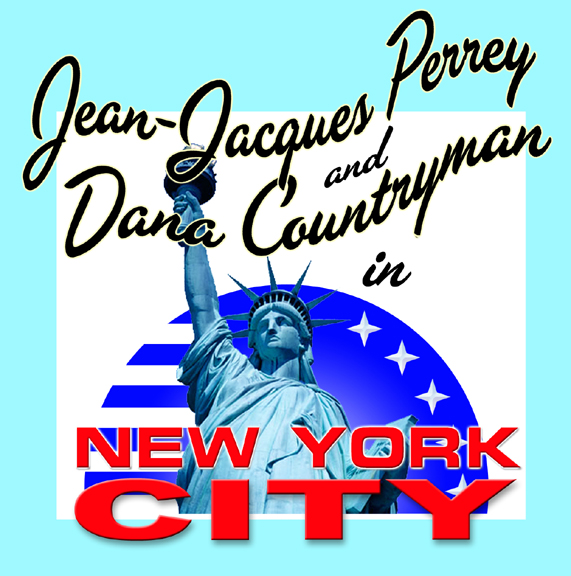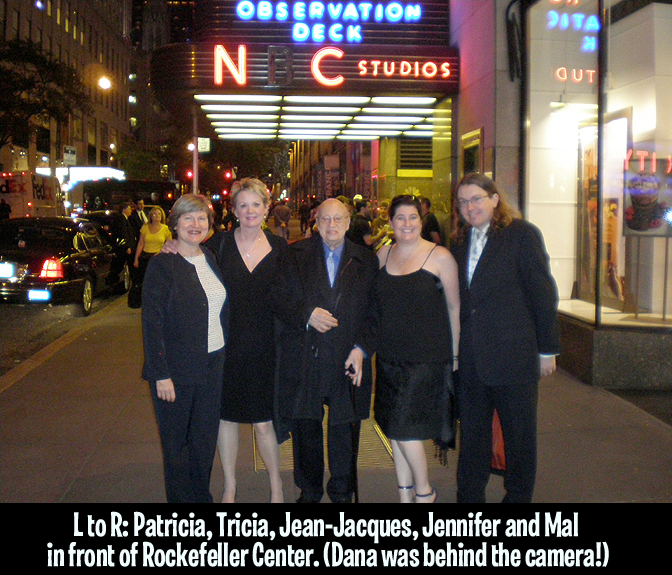 Sept. 29th, 2008: Our little "entourage" flew into NYC, and all met up at Rockefeller Center for dinner at the Rainbow Room.
Our traveling party consisted of Patricia Leroy (JJ's daughter and manager), Tricia Countryman (Dana's wife),
Dana Countryman (taking the photo!), Jean-Jacques Perrey, Jennifer Brown (photographer and Mal's wife) and Mal Meehan (videographer).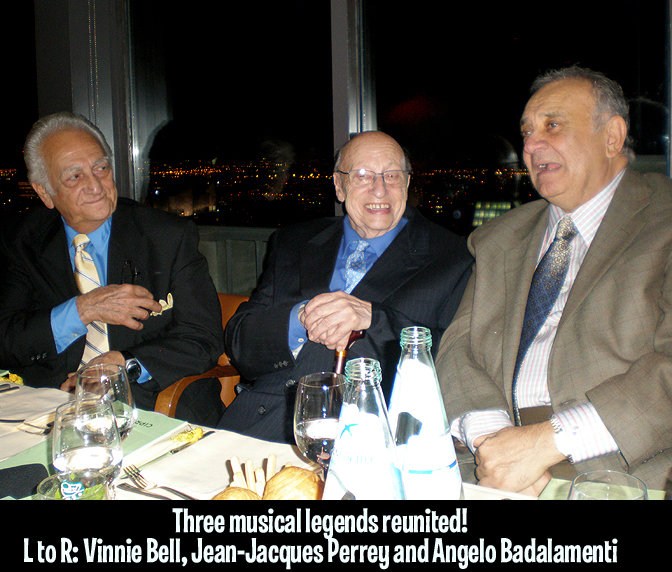 These three guys worked together on Jean-Jacques' four Vanguard lp's, and although Vinnie and Angelo
have worked together many times, over the decades, Jean-Jacques hadn't seen them in 38 years!
it was a fantastic reunion, and there is deep affection between these three charming gents.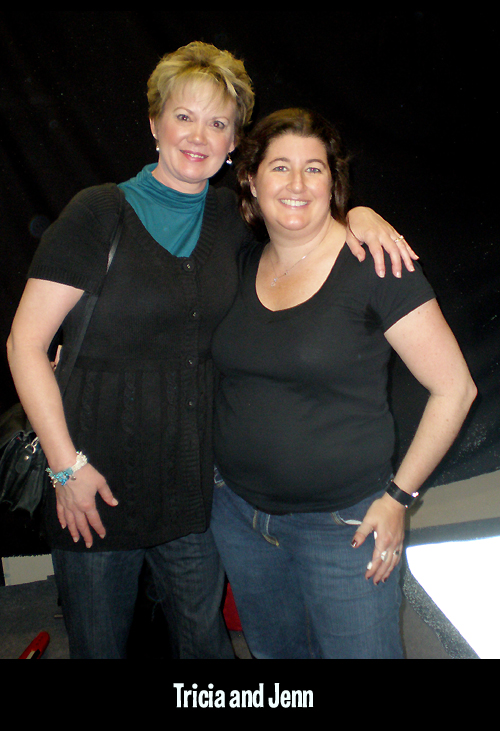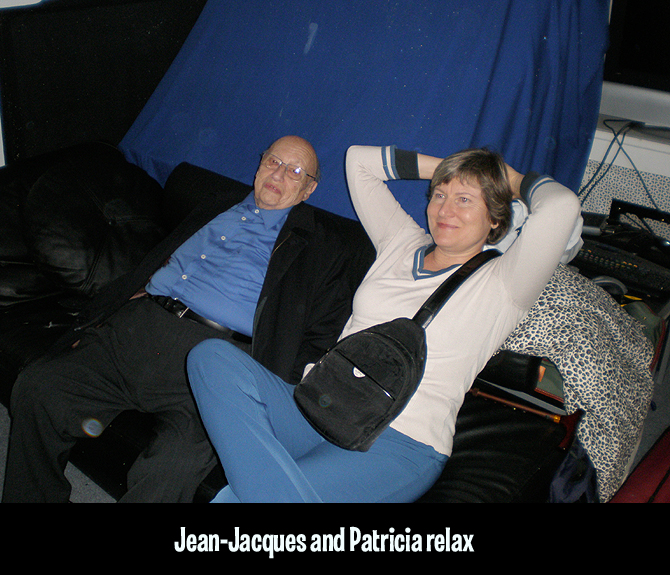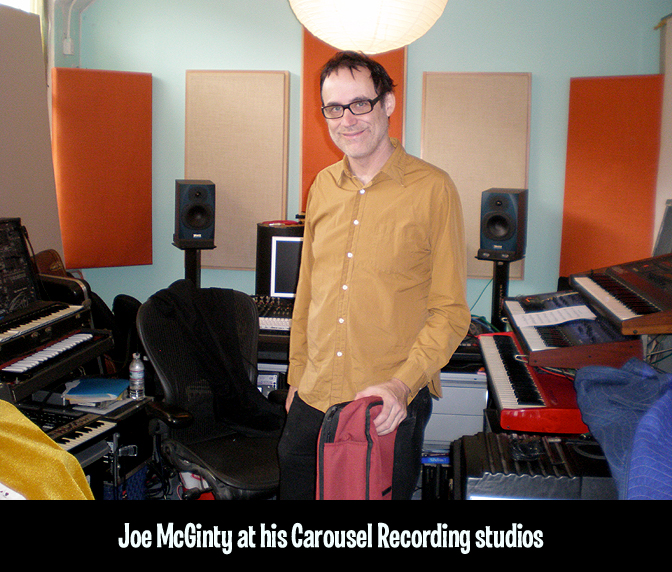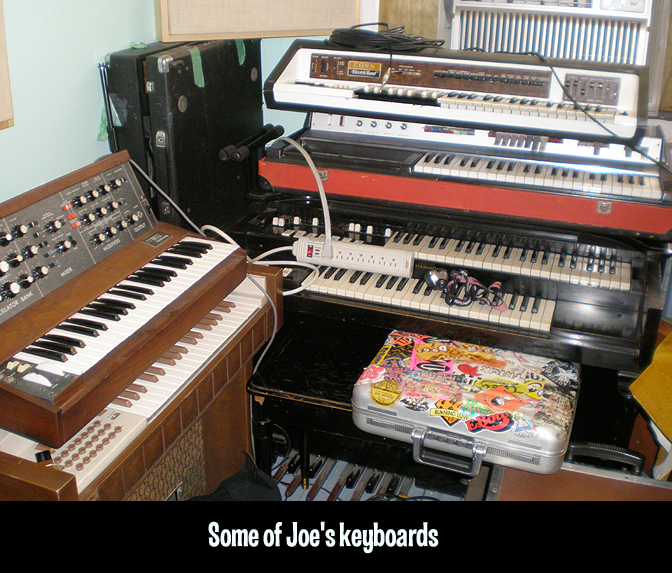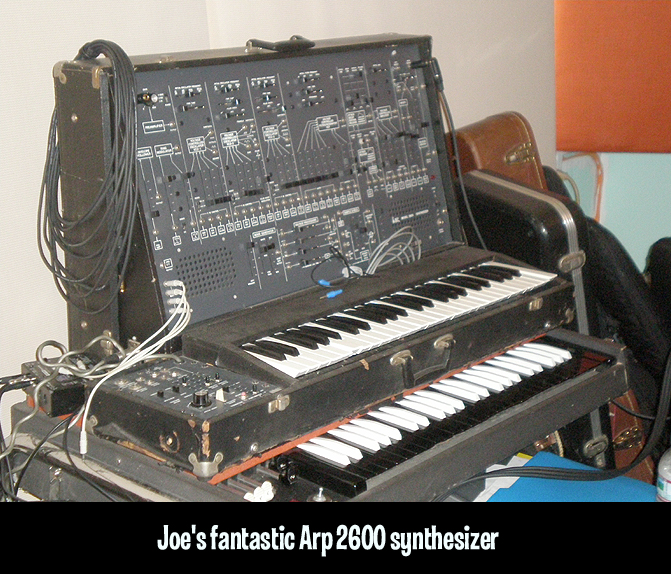 On to Page Two of New York City