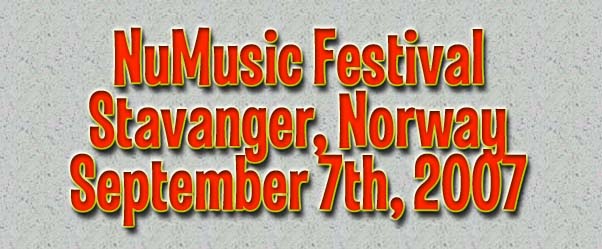 REHEARSAL PHOTOS BY KJELL GIERSTAE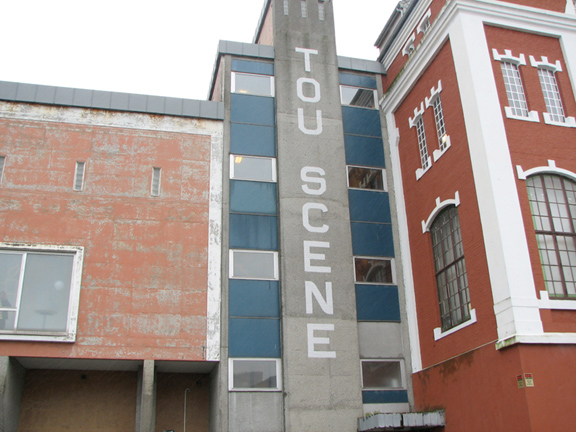 The performance space, where we performed - a former brewery!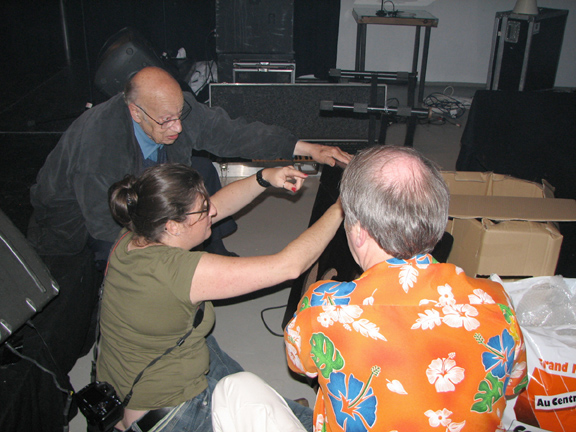 Gal-pal Jennifer Brown helps unpack the Ondioline.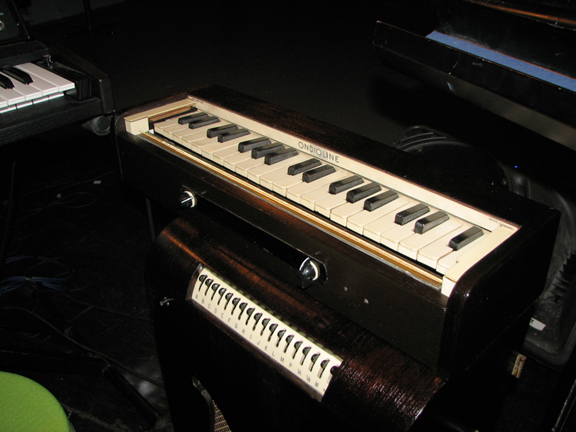 JJ's famous Ondioline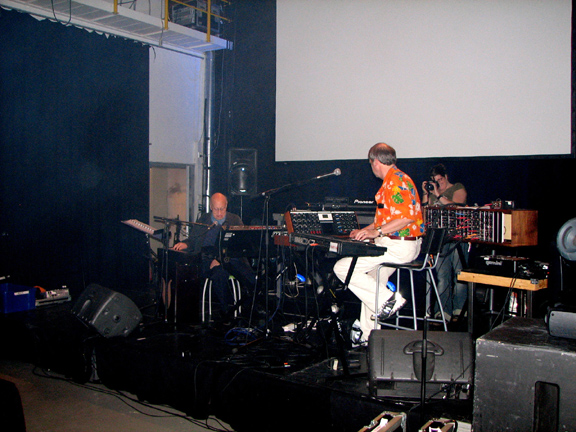 JJ and Dana warm up on the stage instruments.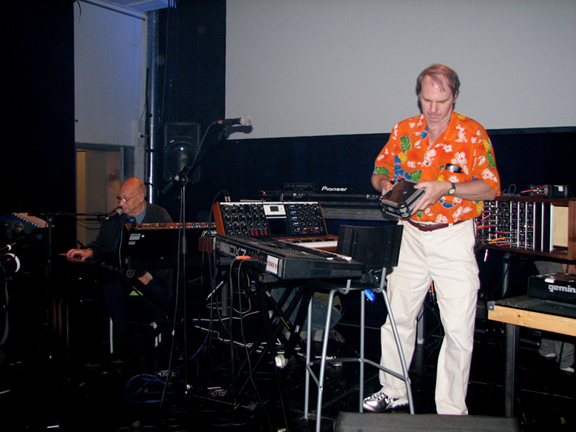 More stage preperation...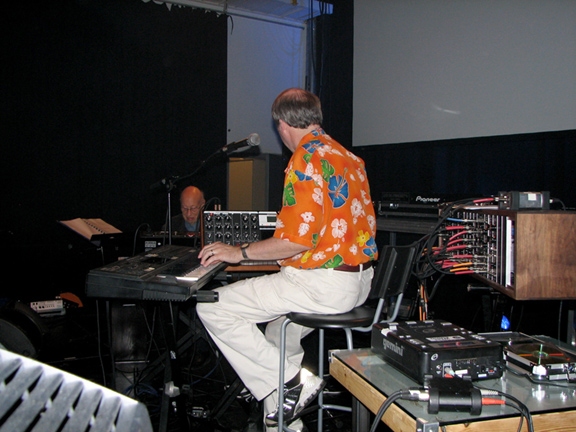 Rehearsing...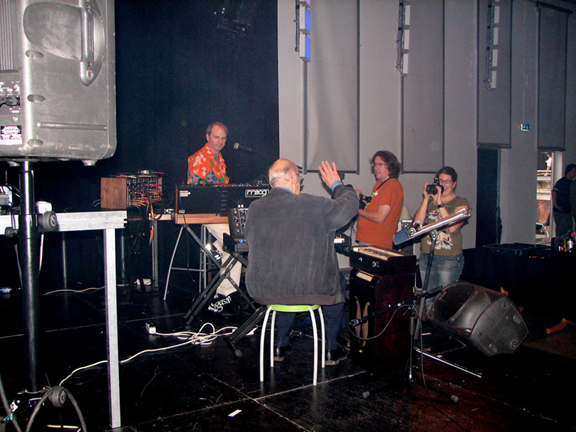 Our photographer pals, Mal Meehan and Jennifer Brown get it all in the shot!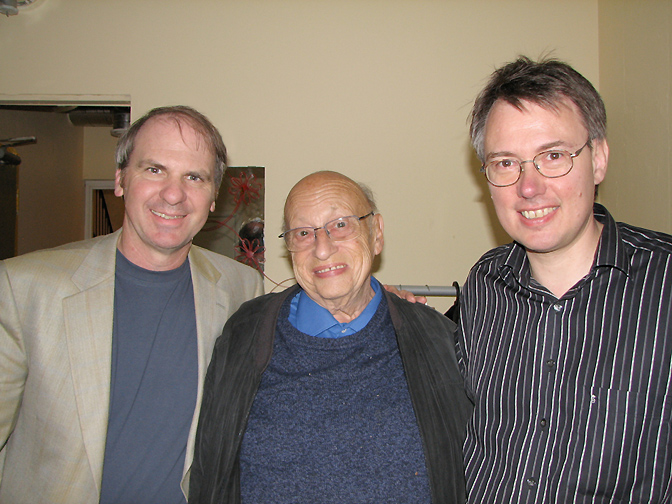 Dana and JJ with good friend Kjell Gierstae, who loaned us his synthesizers for the night!
Thank you, Kjell!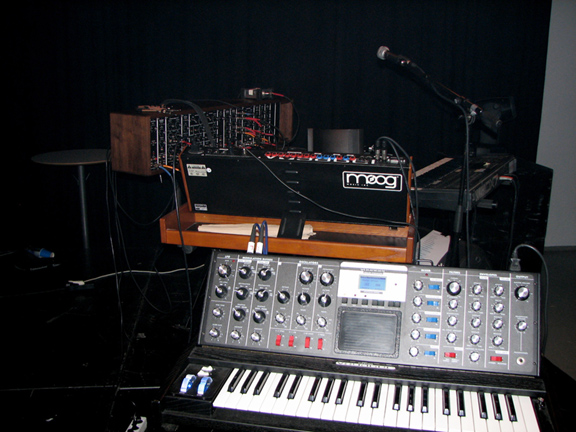 Synthesizer mania!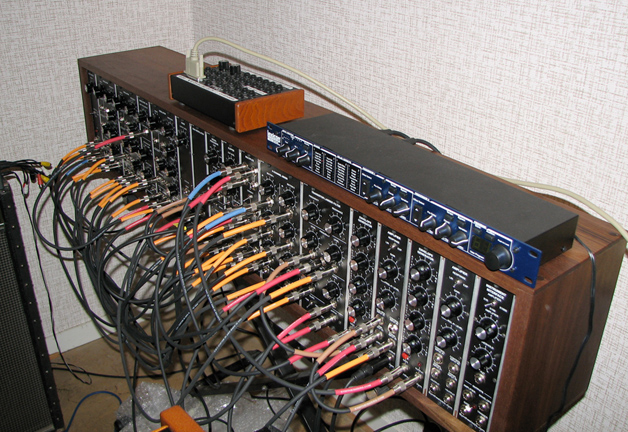 A close-up look at Kjell's modular synth from Synthesizers.com.
Back to