CONVERTING THE BEHRINGER DD-400 DIGITAL DELAY GUITAR PEDAL
TO A SYNTHESIZERS.COM PANEL MODULE
(Page Five)
by Dana Countryman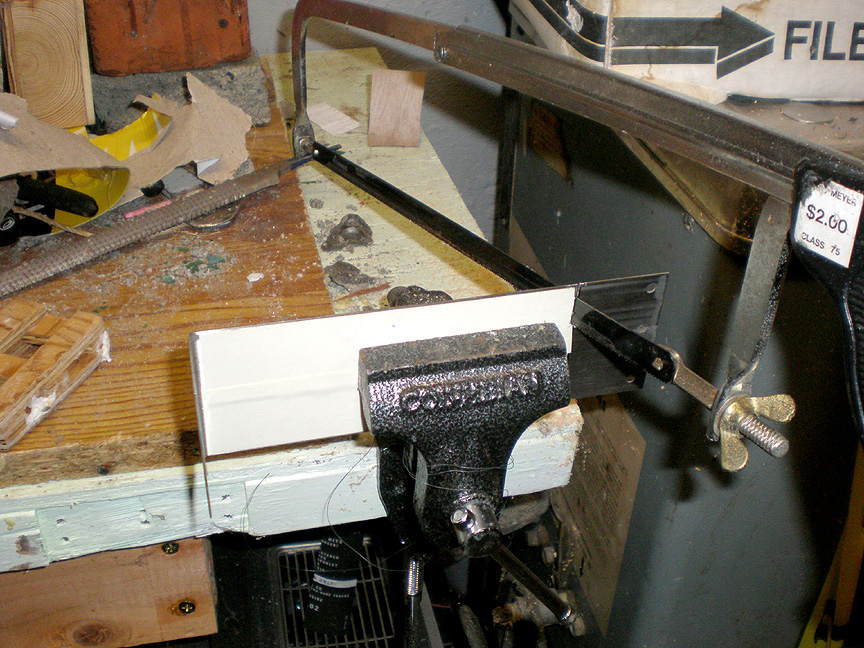 The "L" bracket is a little too long, so I hacksawed about 2" off the end. Then I used a metal file to smooth the end up.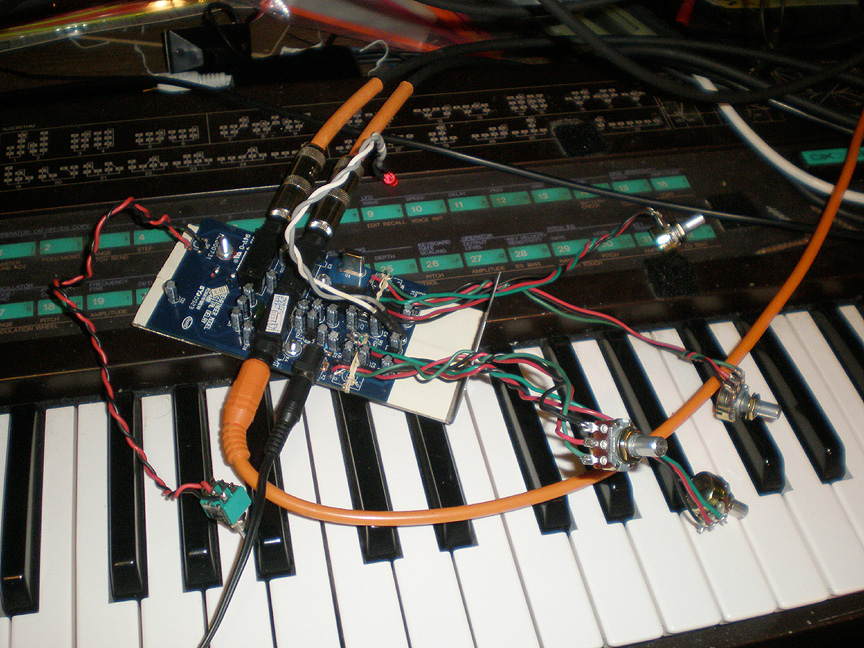 Next, I drilled three holes in the "L" bracket to match up with the 3 holes in the PC board. With machine screws and nuts,
I attached the electronics to the "L" bracket. Then, I tested it to make sure it was all still working... which it was!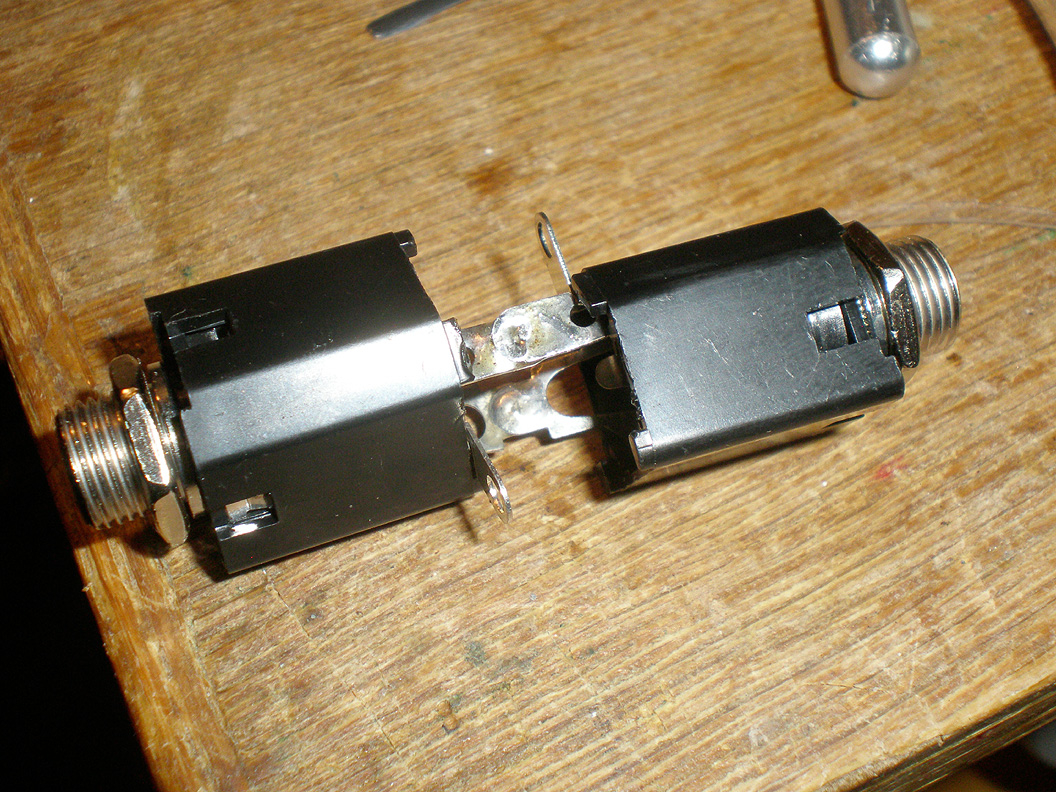 Next, I soldered two audio jacks together, end to end. Make sure the ground section of each jack is soldered to the ground section of the other.
I had to do a little bending and tweaking to get them to match up, Then I soldered the terminals together.
Eventually, I just broke off those unused terminals. You need three sets of these.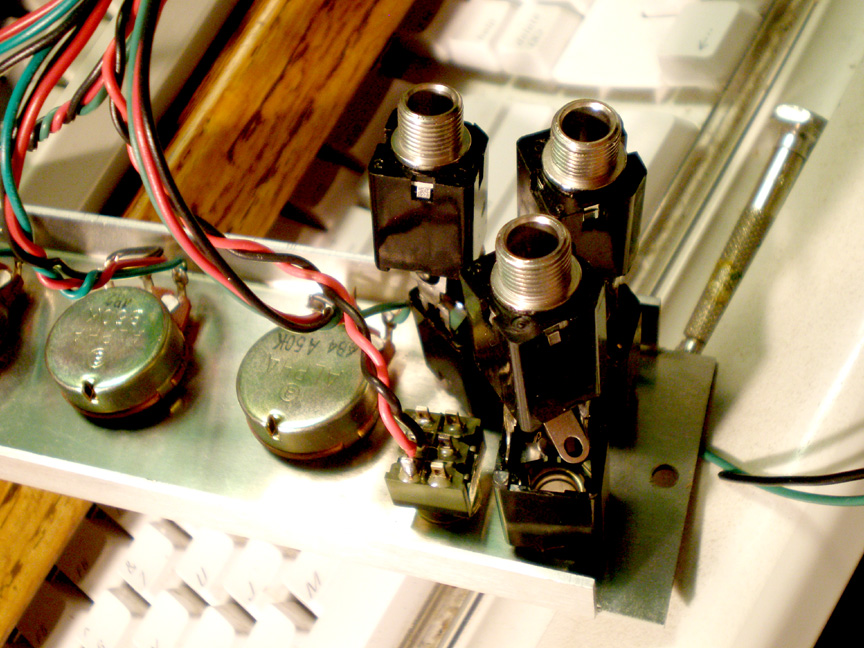 Now, mount your double jacks to the back of the panel. Yes, they look WEIRD, but no one is going to see them, right?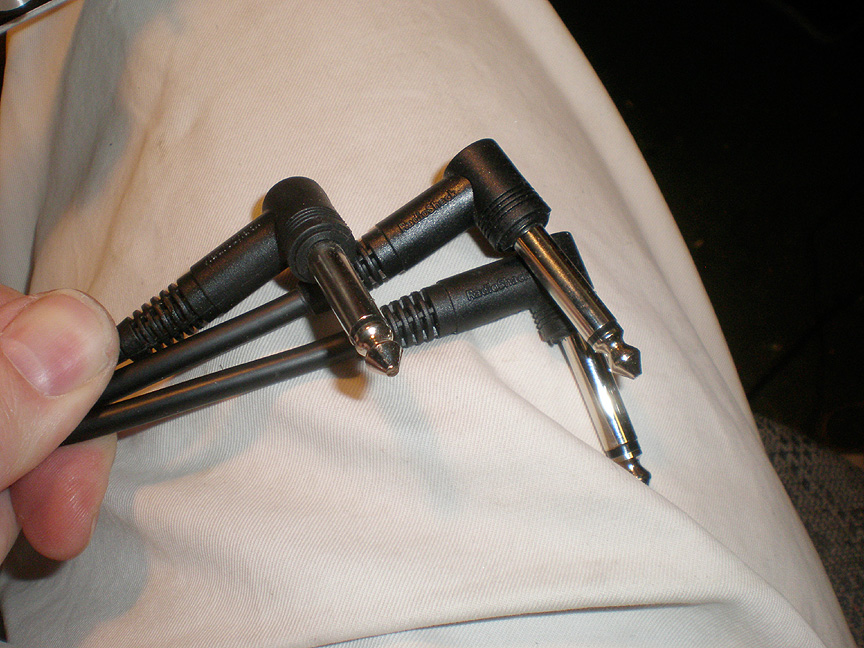 Use these right-angled type of male-to-male 1/4" cables. Once again, they came from Radio Shack!
Mine are 12" long. If you can find 6" ones, it would be better.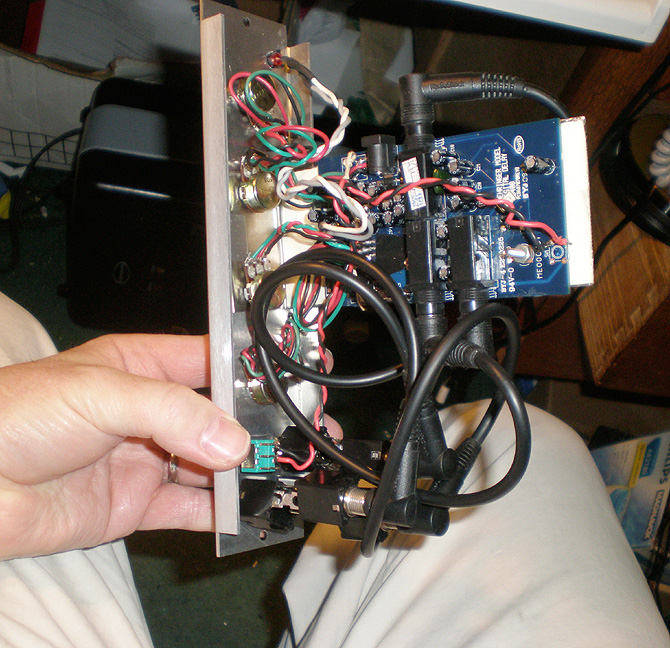 Hook everything up!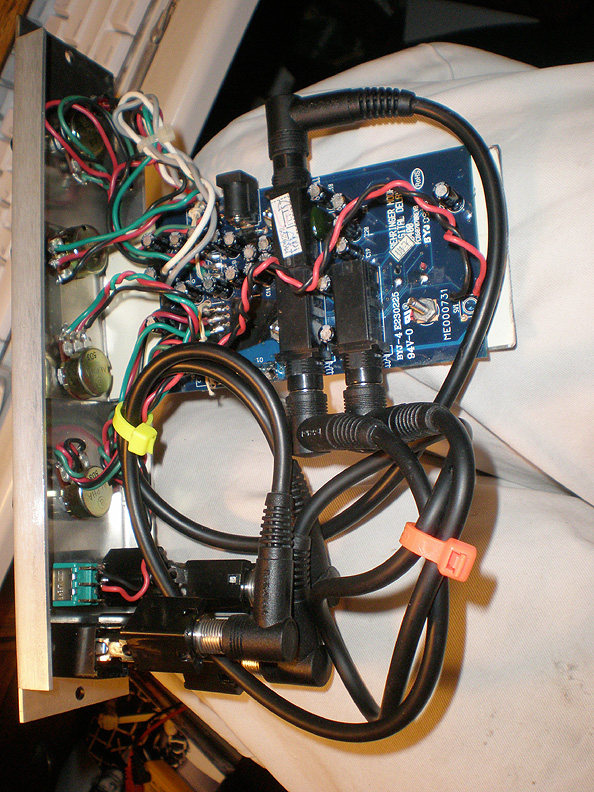 I threw a few wire-ties on, to keep it a little neater.
Yes, it looks messy from the back, but no one will know, once its in your synth!
ON TO NEXT PAGE