CONVERTING THE BEHRINGER DD-400 DIGITAL DELAY GUITAR PEDAL
TO A SYNTHESIZERS.COM PANEL MODULE
(Page Three)
by Dana Countryman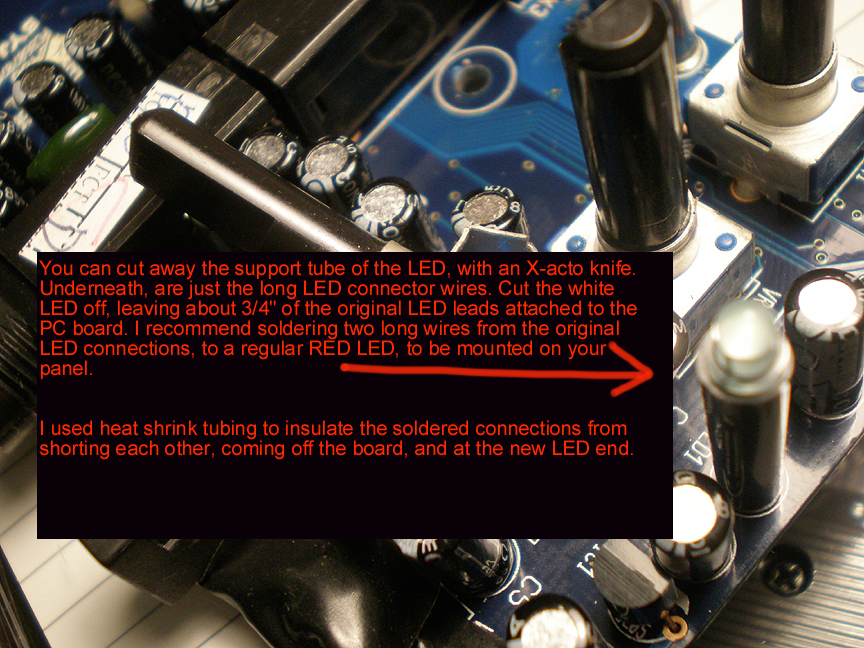 Besides, that factory-installed White LED is torture to the eyes!
[Be sure to observe the same LED polarity, when adding in the new one!]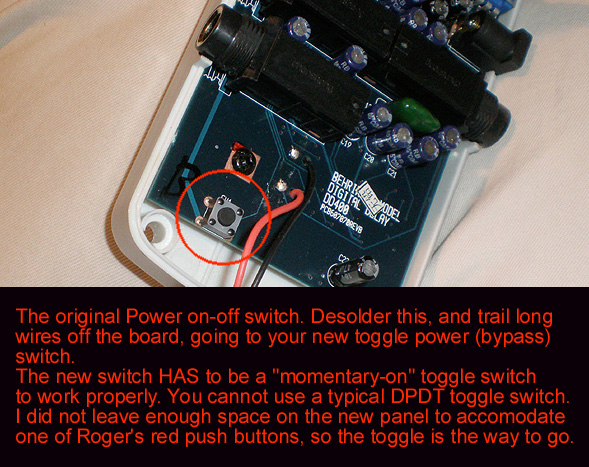 Now, you've connected all your pot connections to your remote pots, the LED to the new remote LED,
and to the new power switch (bypass switch).
It should look like this: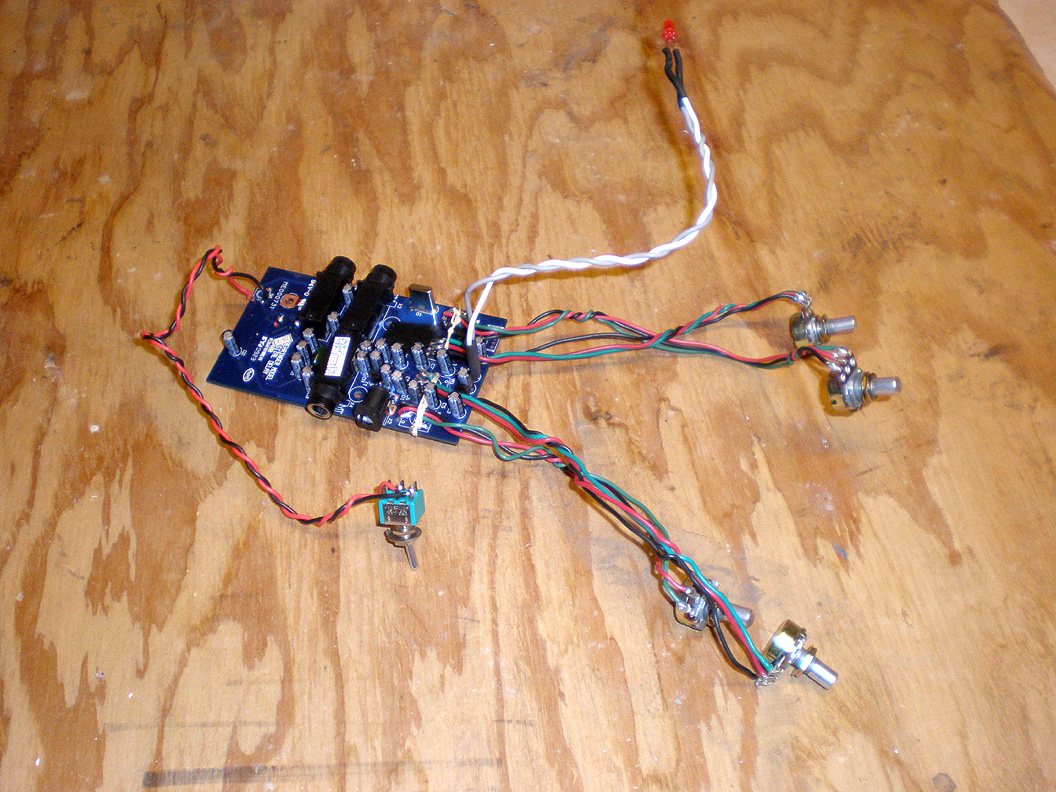 Go ahead, and hook it all up, and test it out to make sure it all works! If one of your pots doesn't work at this stage, as happened with mine,
check the PC board connections, and fix the problem now.
Look carefully, and you'll see that I tied thick carpet thread
through the board, and anchored down the wires to keep stress off the connections to the pots.
CLICK ON THE ABOVE PHOTO FOR A VERY CLOSE-UP LOOK!
---
Now, let's move over to the panel.
Here's the little beauty: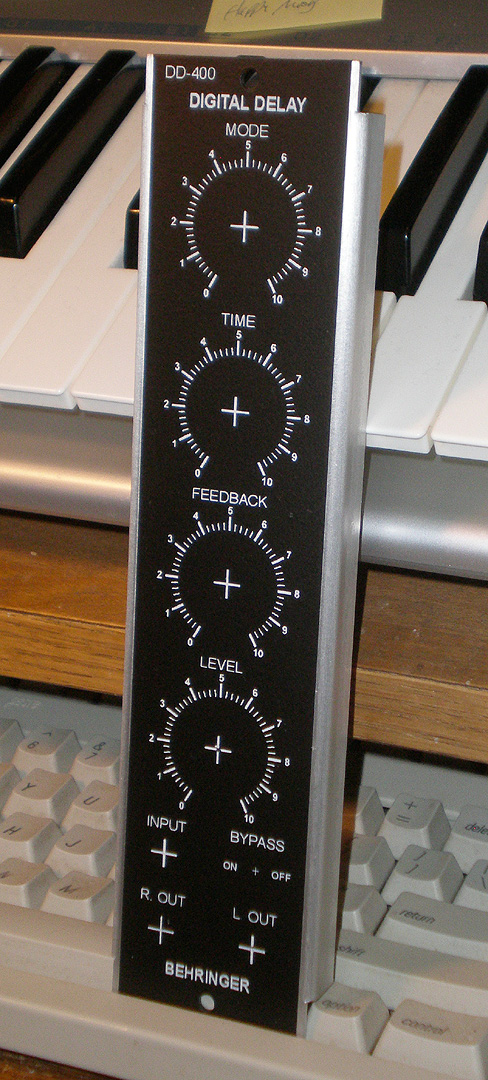 A reminder. Your panel has been silkscreened with Acrylic white ink. Immediatly after silkscreening, it was possible to scrape the ink off.
Therefore, I coated each panel with seven layers of fine matte spray, and let it harden for several days. Can you still scrape the ink off?
Probably, but you'd have to work at it. Just like you can scratch one of Roger's professionally screened and cured panels, this can
be scratched, too. Be careful! It should be quite durable under normal usage.
I have done about 5 different custom panels with this method over the years, and they are holding up really well! Very tough.
Let's start drilling out your panel...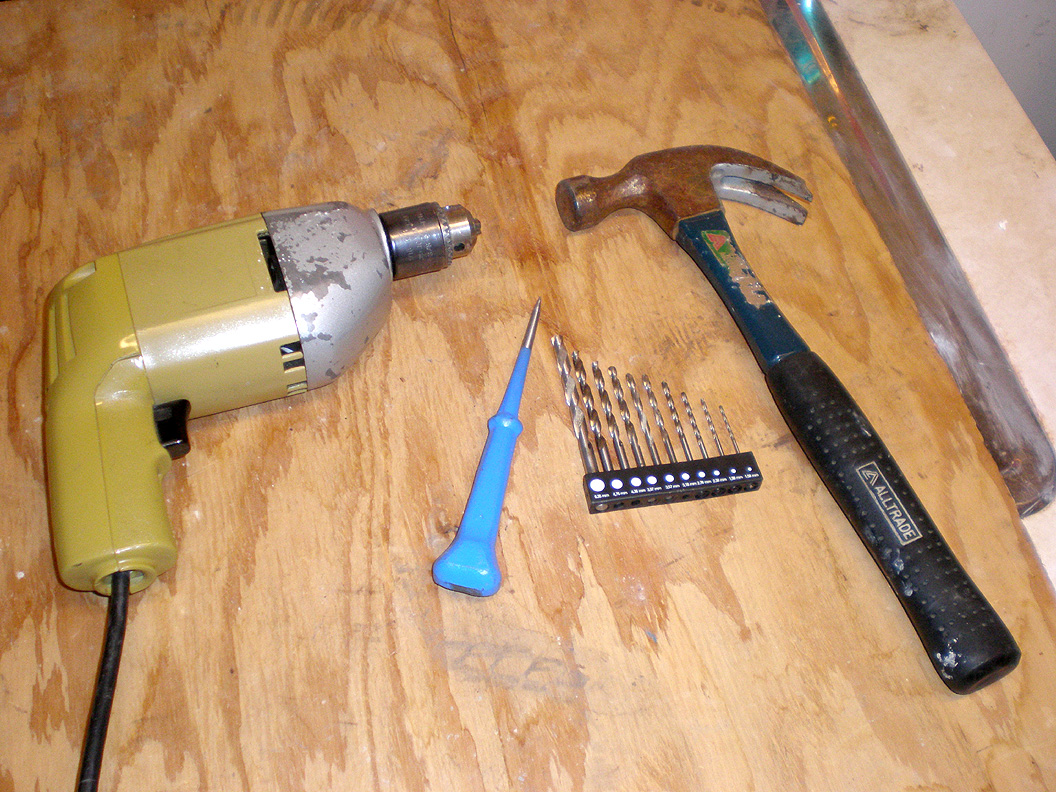 The main tools you'll need to drill out your panel.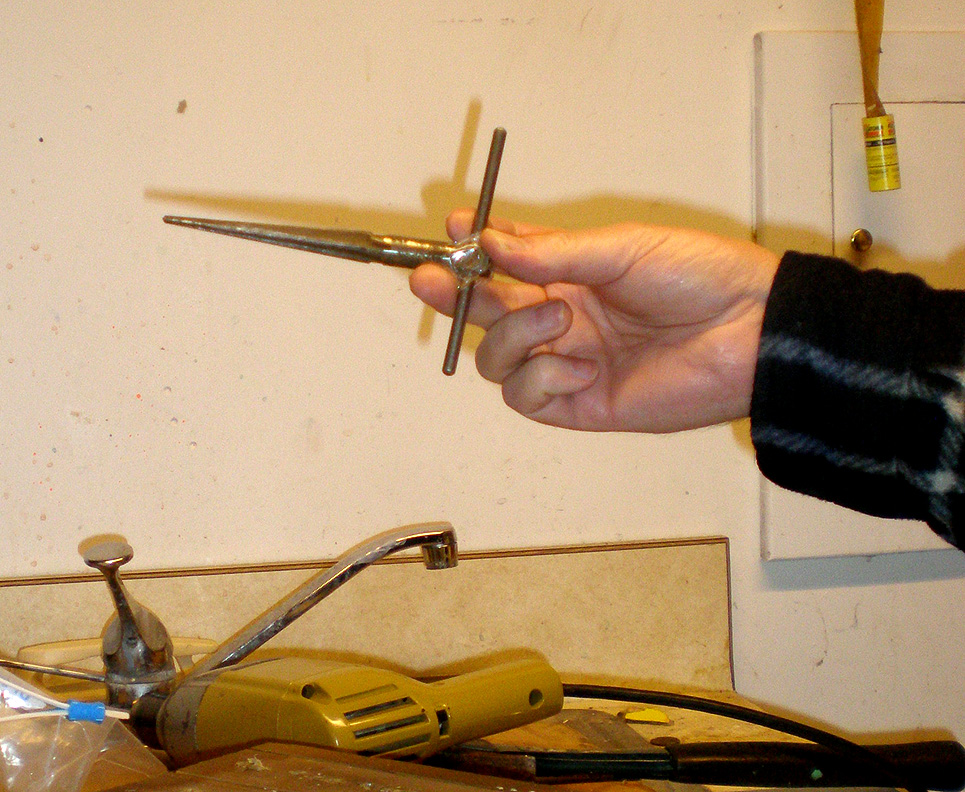 One of the best tools you'll every buy for making custom panels -- the tapered sheet metal hand reamer! (Sometimes calleed a "T Handle Pipe Reamer".)
You can modify any hole, drilled in aluminum, with this baby! It costs $15-20, and I've had mine for years!
ON TO NEXT PAGE