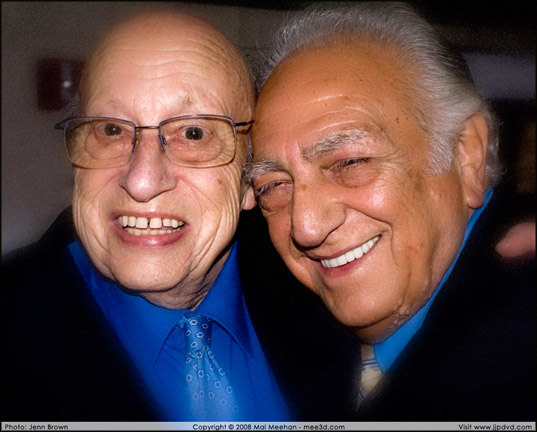 Jean Jacques Perrey 1929-2016
(This note was written by Vinnie in 2016. - Webmaster)

Friends,
I just recently heard about the passing of my dear friend Jean-Jacques Perrey. He was an amazing musician and a wonderful friend. 
The first time I played with Jean Jacques was in 1963, when we did a session for Kai Winding, with me on guitar and Jean-Jacques on Ondioline. After that, the two of us recorded many, many commercials that were very successful, When Jean Jacques got a recording contract with Vanguard Records, he immediately asked for me to be the guitarist on the sessions. We always had a lot of fun on those recording dates, and sometimes I would add some of my crazy guitar effects, which often sounded like a synthesizer, even though it wasn't!
Some of those songs went on to become hits, such E.V.A., which has been sampled by many hip-hop artists, and has taken on a new life among the younger generation, This just proves that Jean Jacques' music was years ahead of his time, and that he was a true innovator.
I'm very proud of the music that we created together, and I'm sad to hear that he is now gone. But I will never forget his music or his friendship.
Bon voyage, my dear friend -- I know that you are playing your happy electronic music in the clouds, and that your music will continue to be played for generations to come.
Your friend forever, 
Vinnie Bell
written on 11/4/16